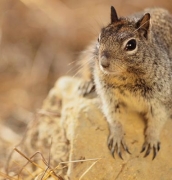 Squirrels
In DuPage and Kane counties we have three kinds of squirrels — Fox Squirrels, Gray Squirrels and Flying Squirrels. The most common is the Gray Squirrel.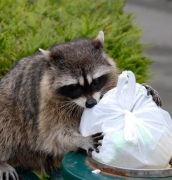 Raccoons
Raccoons are found throughout every part of DuPage and Kane counties and are found at nuisance levels.
Skunks
Skunks are quite common in the suburban DuPage county area. Most complaints about skunks are due to their smell that seeps the homes.
Typically the animals that enter attics and damage and soil the insulation are raccoons, bats, birds and squirrels. Once animals have gained entry to  attics they can completely destroy the insulation, vents and air ducts. They produce unhealthy biohazardous situations by ruining the insulation with urine and feces. Besides the odor, the feces and urine contains diseases and parasites. Flattened …
Read More